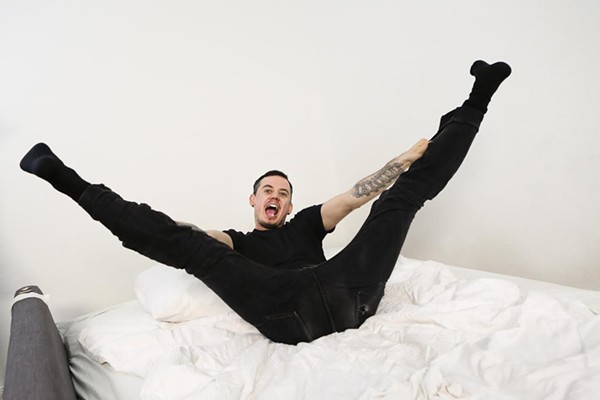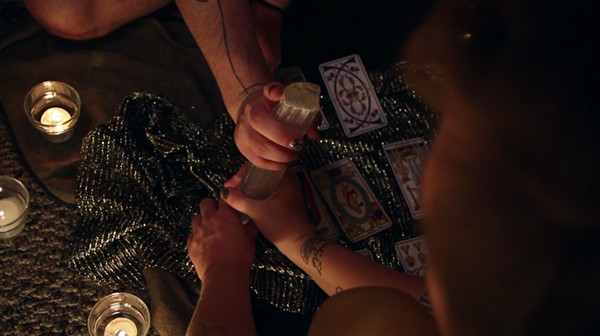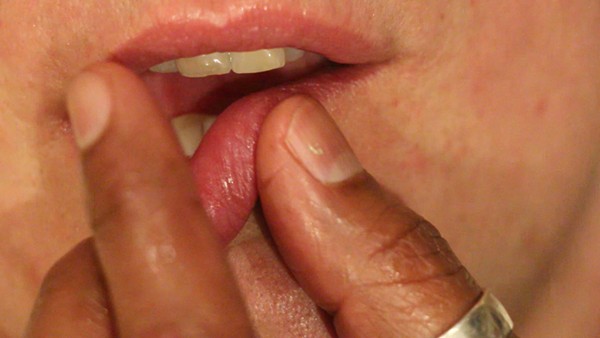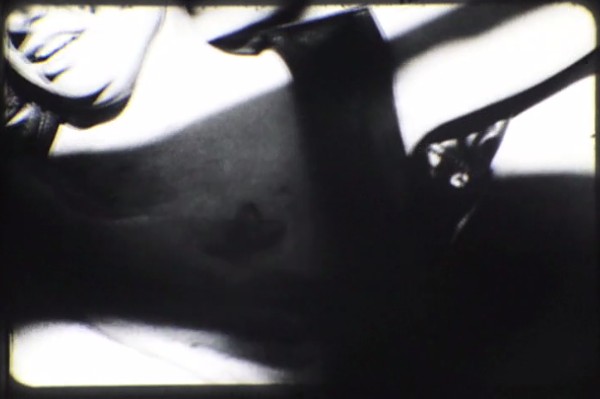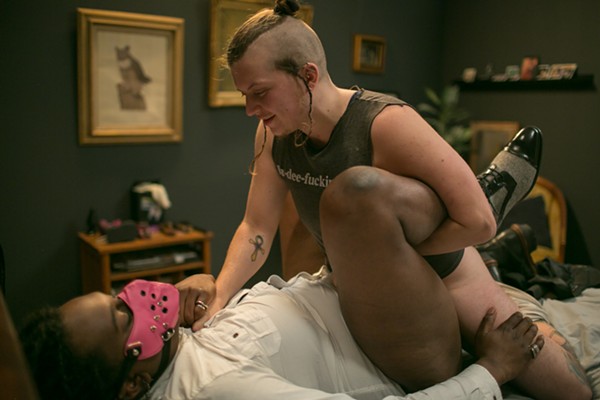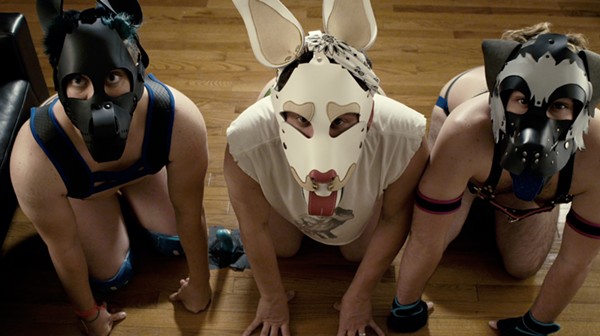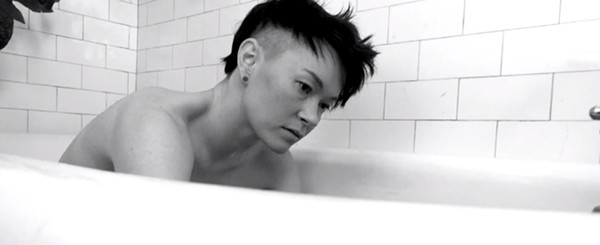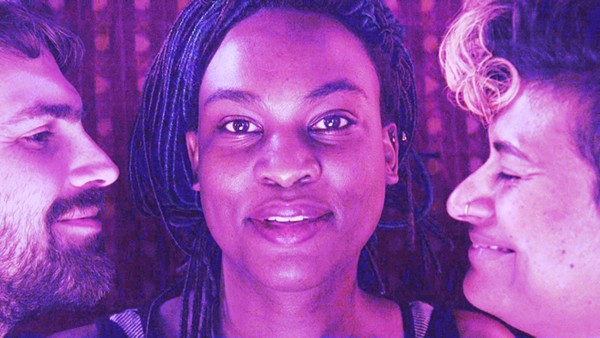 Join us for a sexy night of queer/trans loving and dive into the simple yet revolutionary act of trans folks owning their bodies, the power of touch, and feeling good together.
This program contains sexually explict content.
MORE LOVE, LESS PREPACKAGED BULLSHIT
Neelu Bhuman; 2017; UK; 1 min.
Sweet affection through rose-colored glasses.
Ms. Naughty; 2013; USA; 2 min.
Genderqueer porn star Jiz Lee of the Crash Pad series quotes favorite fan mail in this experimental short. Setting: the bathtub.
Danny Tayara; 2016; USA; 4 min.; in English and ASL with English subtitles
A mail carrier is in for a salty surprise! The pups at this house are a little friendlier than he was expecting...
THE CRASH PAD BEHIND THE SCENES: VICEROY & MUNNIN
Shine Louise Houston; 2016; USA; 8 min.
Get a behind-the-scenes peek of trans couple Viceroy and Munnin chatting post-scene at the Crash Pad. Their silliness and clear affection for each other will leave you smiling just as much as the scene will leave you feeling steamy!
Rhys Ernst; 2014; USA; 7 min.
Through the lens of the late author and activist Lou Sullivan, this meditation on gay transmasculine and HIV+ identity combines VHS gay porn, Grindr chats, and archival interview footage to explore the intersections of bodies, desire, and language.
Nathan Hill & Malic Amalya; 2016; USA; 6 min.
LA JETÉE and the queer leather scene intertwine in this experimental short that leaves you feeling greasy, dirty, and satisfied in the best possible way.
Neelu Bhuman; 2015; UK; 6 min; English and Telugu with English subtitles
Anonymous mouth. Lips and tongue seduce. Fingers intimately touch.
Danny Tayara; 2015; USA; 5 min.
Two queer witches summon the supreme bitch snack-daddy they're craving after a session of tarot readings and crystal rubbing.
Skyler Braeden Fox; 2016; Germany; 30 min.
Step into Skyler's private bedroom for this unapologetic and bold experiment in which he—with support from friends—finally faces his fear of the cisgender penis. North American Premiere!
TOTAL RUNNING TIME: 69 MIN.
CONTAINS VULGAR LANGUAGE, NUDITY, EXPLICIT SEXUAL SITUATIONS
Presented by: Babeland
Run time: 69 min.
Tickets & Schedule
Friday, May 12
9:30 pm 5/12

at

Northwest Film Forum


1515 12th Ave
Seattle, WA, 98122